Each year the Long Valley Junior Women's Club organizes a variety of events and fundraisers open to members and the general public.  We hold these events not only with the goal of raising funds to donate back into our community but also to bring fun and educational opportunities to area residents.  In addition, our members volunteer their time to help with community programs such as the Senior Center, our Community Day, etc.  Below is a summary of our annual events, however we are always developing ideas for new events, both big and small, to add to our agenda and further enhance our fundraising efforts.
Some of our Annual Events include:
Spelling Bee:  The annual spelling bee for 4th and 5th graders is held in January and open to all Washington Township students from those grades to compete. Rules and words are prepared by the State Junior Women's Club and the event is run by the Long Valley Junior Women's Club. Winners advance to the district spelling bee in February. District winners advance to the state spelling bee in March.
Daddy Daughter Date Night: This annual event which occurs in March allows dads and daughters the opportunity to dress up for a fun evening of dinner and dancing with DJ. A second evening was added due to the popularity of this event. Proceeds are allocated back to the Community via the Juniors.
Photo Contest:  The Middle School Photo Contest is held annually in the spring and open to all students in 6th, 7th and 8th grade.  Photos are judged separated by category and winning entries are awarded prizes and displayed at Racks Boutique in downtown Long Valley.
Mother Son Nerf Wars: This annual event which occurs in April allows moms and sons the opportunity to compete against other teams in a Nerf war and also includes a pizza dinner. Proceeds are allocated back to the Community via the Juniors.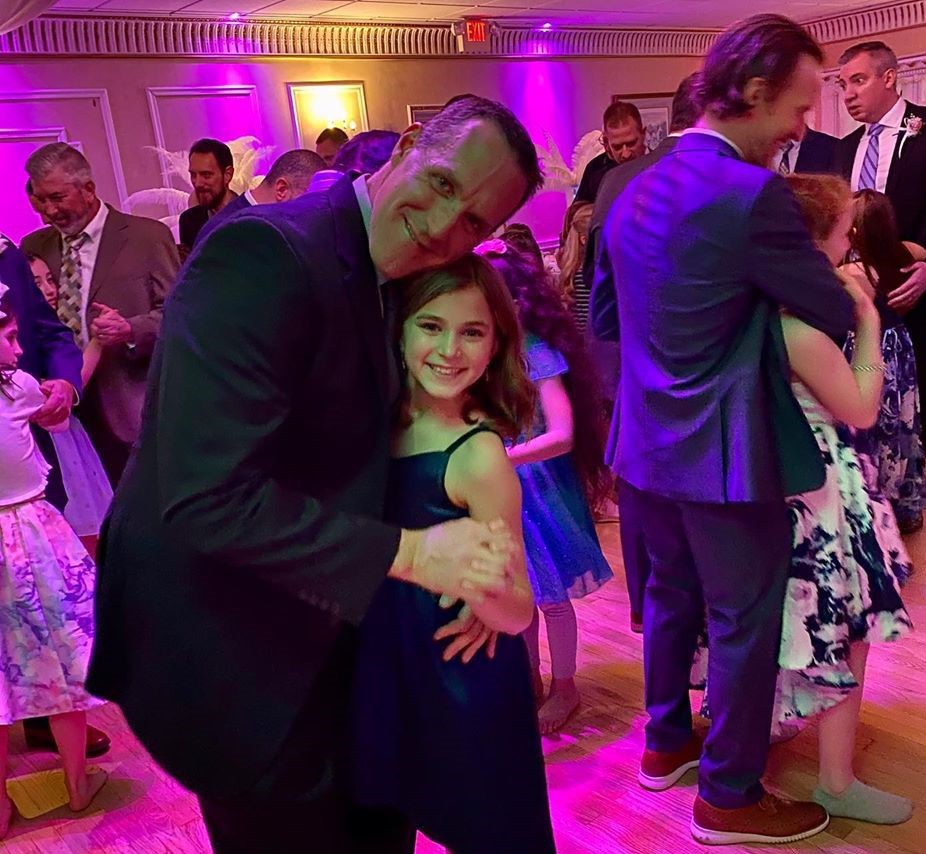 Scholarships:   Scholarships are given to local high school seniors who have demonstrated financial need, commitment to community service, leadership and school involvement and academic achievement. The Committee contacts the local high schools to solicit applications for the scholarships.  The applications, transcripts, and essays are reviewed and narrowed down to the best few, who are interviewed.  The Committee determines the winners and presents the awards at the Senior Awards Night Assembly.
Senior Center:  The Club supports the local senior citizens at the Senior Center by assisting with their events three times a year:  the Thanksgiving Luncheon, St. Patrick's Day Luncheon, and the Senior Picnic.  Juniors volunteer to provide desserts and serve food on the day of the event.
Read-A-Thon:  The Summer Read-A-Thon is open to students entering 1st through 8th grades and benefits the school libraries and the Washington Township Library.  The students record the books and the number of pages they have read and submit the list to their school along with their sponsor money.  Prizes are awarded by grade and by school for the most pages read and the most money raised. 
Community Day:  This is an annual event sponsored by the town and local businesses and organizations held in July. The family fun day includes games, crafts, food, entertainment and exhibits with the assistance of Juniors
Flocking: This program allows participants to sign up to have a house "flocked" by either 25 or 50 flamingos which can be decorated for various themes such as birthdays, graduations, new baby, etc.  Our members (a/k/a "flockers") stage the flamingos during the evening or early morning to surprise participants.  All proceeds are donated back to the community via the Juniors.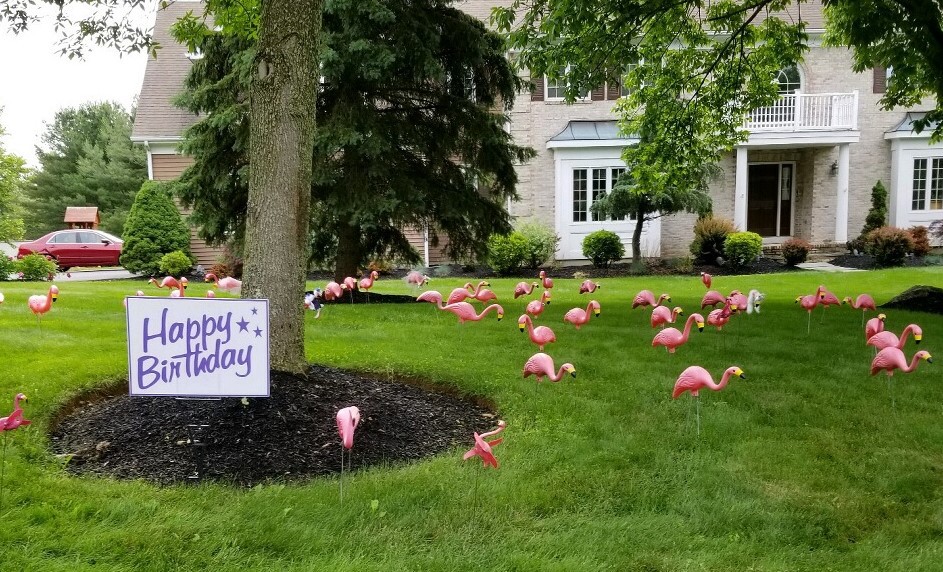 Drink for Pink: This event occurs in October in conjunction with Breast Cancer Awareness Month. For a minimal donation, participants receive a signature pink drink and one door prize ticket. 10% of all food and drink sales are also donated by The Valley Restaurant and Pub in Long Valley. 100% of the net proceeds go to Susan G. Koman of New Jersey.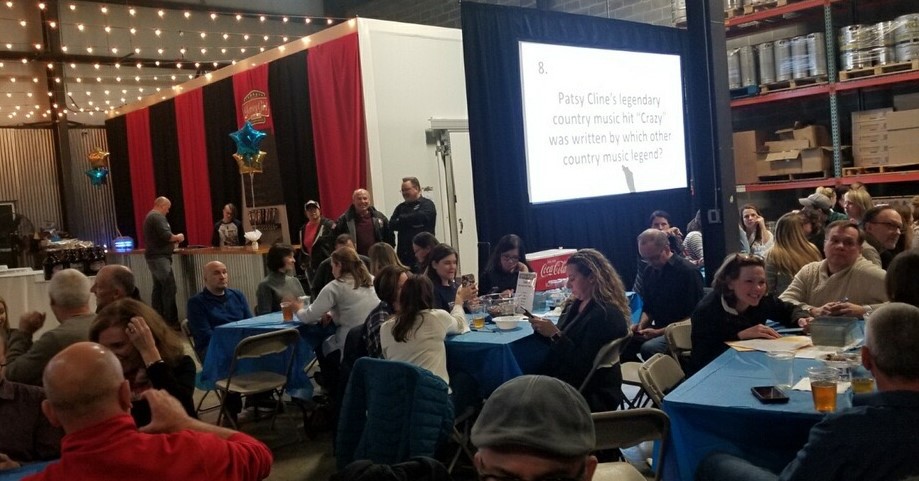 Trivia Night: This annual event occurs in November and is open to the community. Participants register as a team or are set up with a team and compete in a series of trivia rounds.  Admission includes food and prizes for the winning team.  Proceeds from this event are allocated back to the Community via the Juniors.
Gingerbread House Decorating Contest:  This event is held in December usually the first weekend after Thanksgiving. This event is held in conjunction with the community's Holiday Happenings event in downtown Long Valley.  Prizes and ribbons are awarded by a panel of judges and voted on by the public.  Winning houses are placed on display in the windows of Racks Boutique in downtown Long Valley.
Other LVJWC Departments or Programs:
Long Valley Juniorettes – The Juniorettes is a program offered to 7th-12 grade girls in area schools who are interested in serving the community through fundraising and service related activities.  This club is modeled after LVJWC and chaired by one of our members who provides leadership and guidance to the girls with planning and organizing their events and service projects.  The club focuses on demonstrating the importance of teamwork, dedication and understanding the importance of volunteerism and giving back to our community. 
Sunshine Department/Juniors Helping Juniors! –  Each year one of our members volunteers to be responsible for coordinating efforts to support our fellow members in times of need, such as birth of a baby, illness, surgery or death in the family.  Juniors provide meals, giftc, flowers, cards and/or other such support.
Health/Mental Health Department – Our chairperson's goal is to bring education and awareness to our members and the general public about health/mental health issues and coordinate community health-related outreach programs.  Activities and events might include organizing a community blood drive, coordinating CPR training for members, sponsoring a mental health program for children at our local schools or setting up health and mental health related education seminars.
Long Valley Community Assistance Program – Our Club appoints one volunteer to be the liaison with the Long Valley Community Assistance Program (our local food pantry and community assistance organization) to determine how the Juniors can best support specific food pantry and community needs.  They also coordinate special food drives, holiday gift-giving programs or other targeted donation programs to help those less fortunate in our community.
Local Families in Need Program – Each year we ask one member to be our point of contact for other members or local school nurses, etc. to receive requests for specific emergency needs within our community.  If a family is struggling to put food on the table, pay bills or have encountered other crisis situations that have caused undue hardship on their families, LVJWC has funds set aside to help in these situations.  This member brings their recommendations to our executive board and we collectively determine how LVJWC can best help these residents, whether it is through monetary donations or other support efforts.